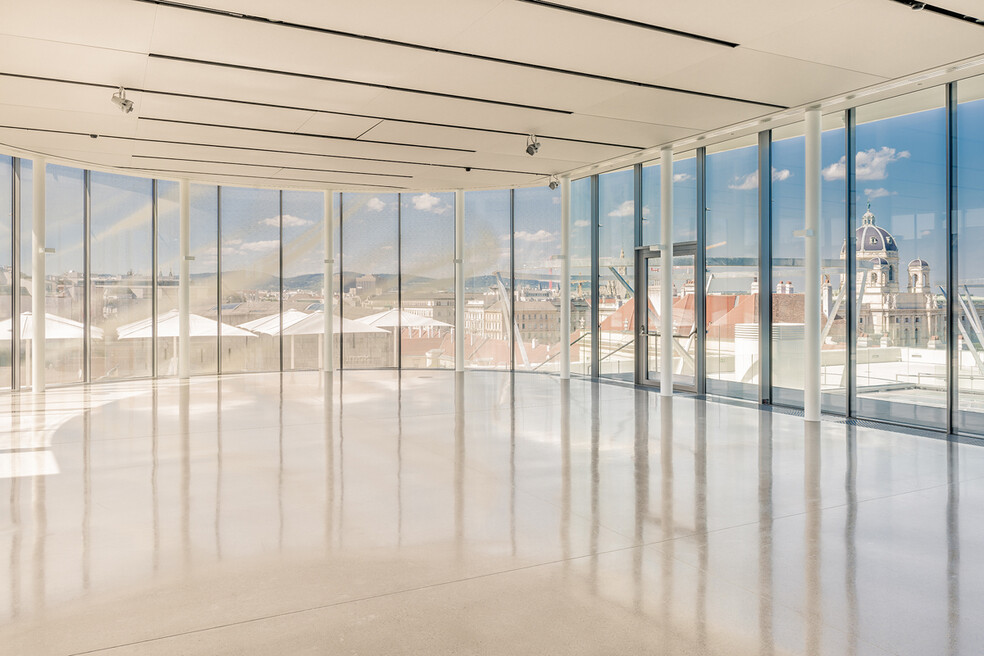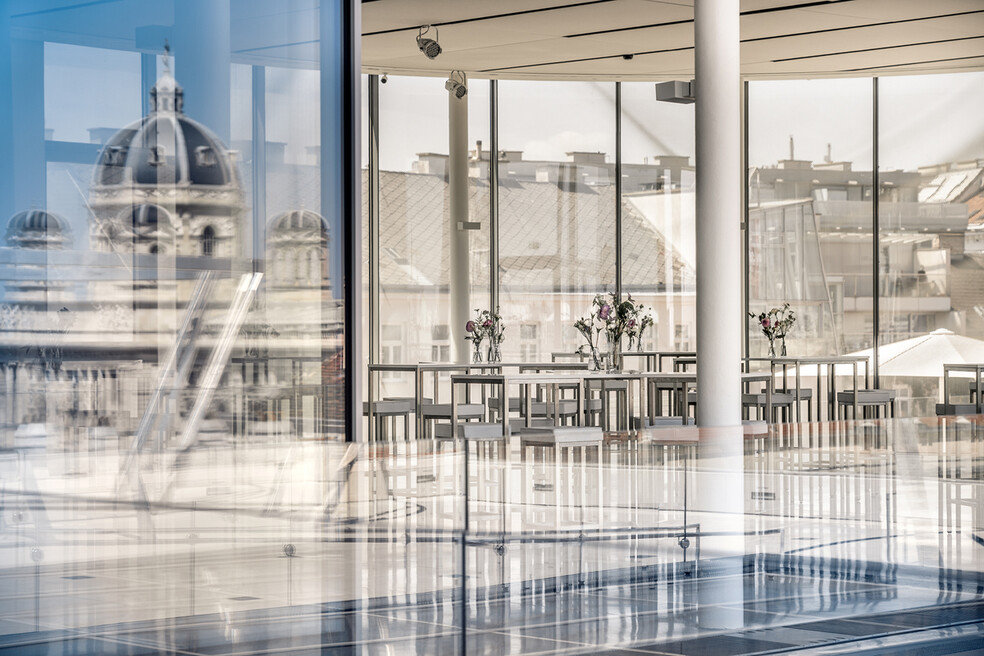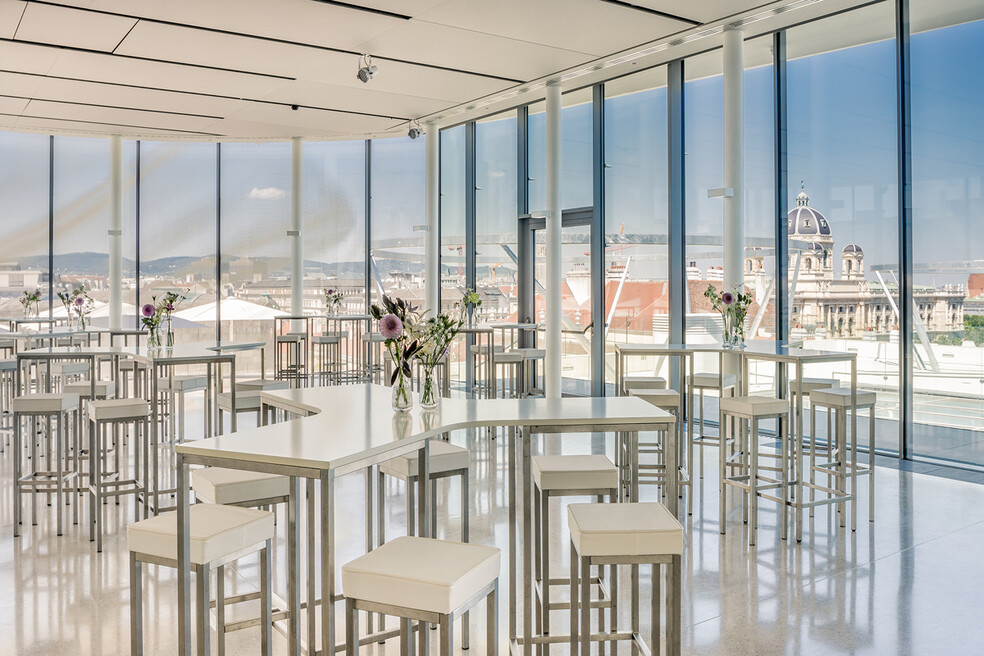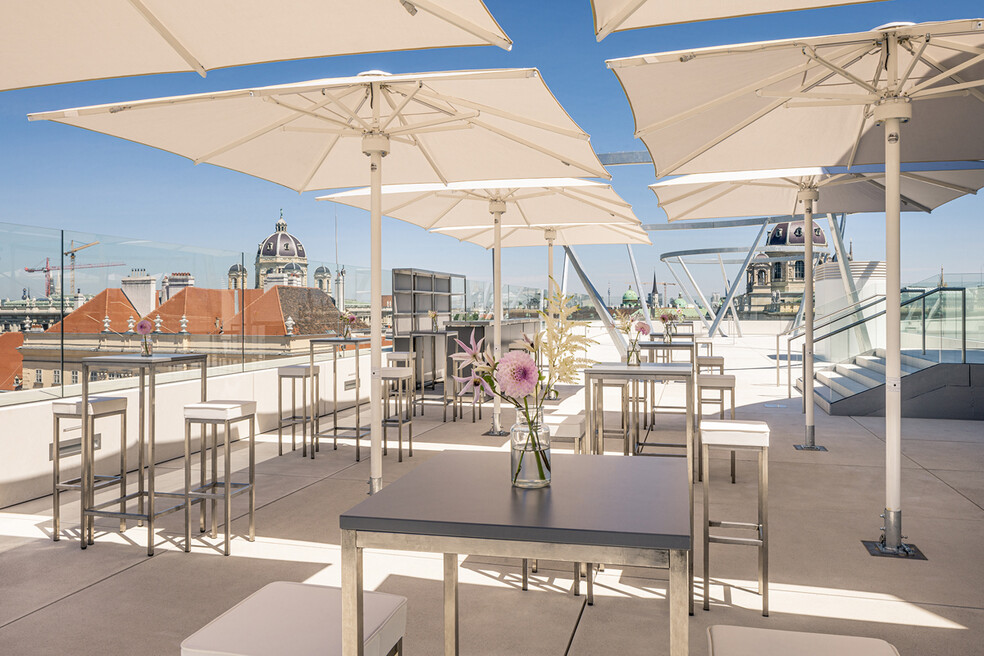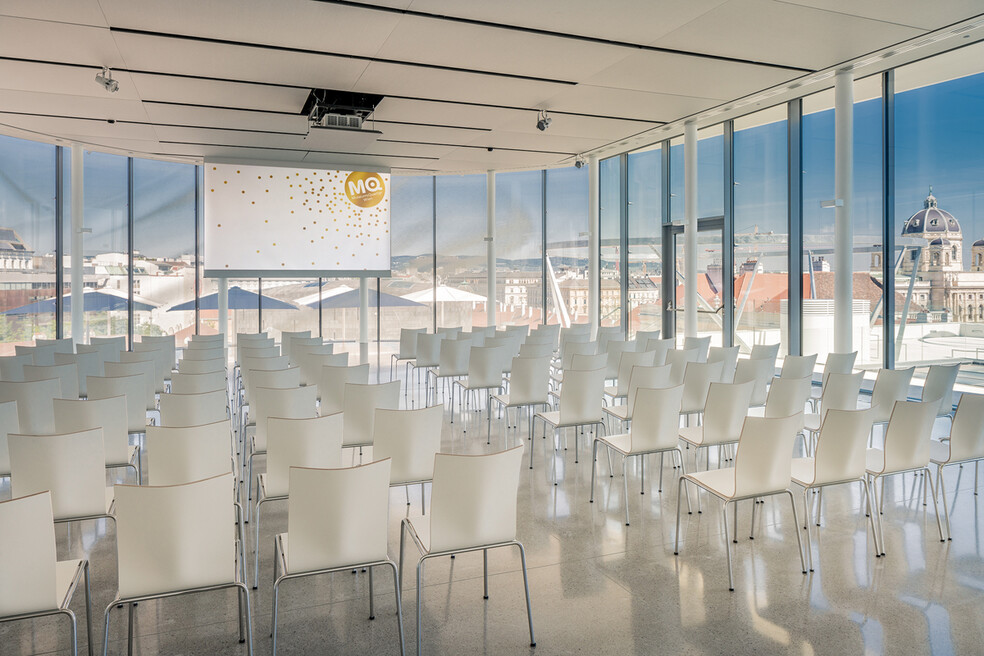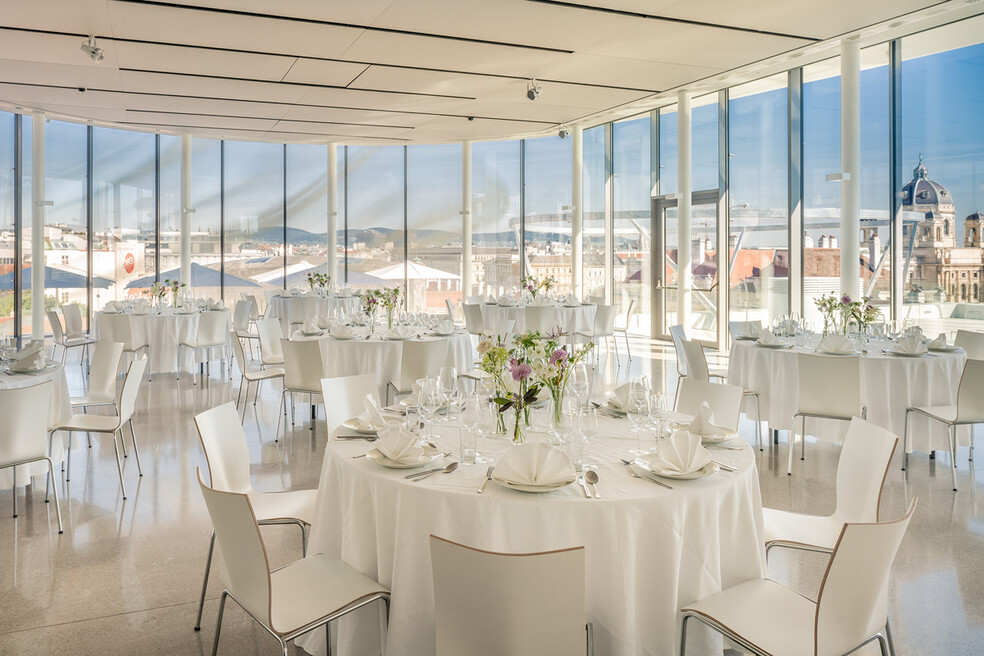 MQ Libelle - on top of Leopold Museum
TOP OF MQ - the MQ Libelle offers an unique view over the heart of the city of Vienna. The location, situated in one of the greatest international centres for art and culture, guarantees also an exceptional total experience.
Whether for conferences, gala dinners, wedding receptions or cocktail events, the multifunctional event room leaves nothing to be desired and will delight you and your guests.
space: 214 m2
lxw: 17x12
height: 4m
Back to main navigation